Our Mission Is Simple: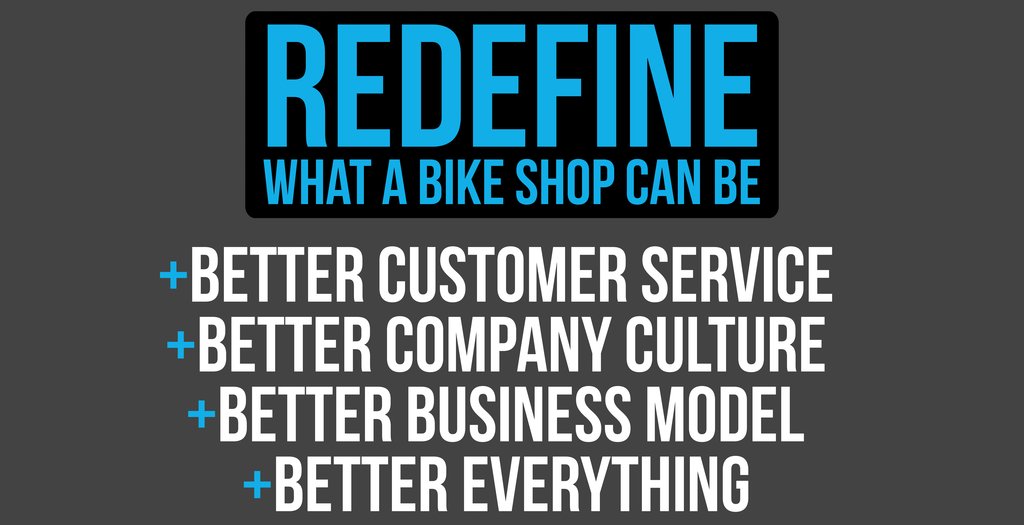 Worldwide Cyclery was founded on the principle to simply do things better. We have been and continue to break the mold of the typical retail model you're used to in the bicycle industry.
Who Are We? 
We're a group of dudes who really enjoy three things. Bikes, Business and Beer. We see value in enjoying our lives, working in an industry we're passionate about and around people we actually like. We built this shop on a backbone of exceptional customer service, unique product offering, attention to detail and a modern day business model. We care about innovation, technology and bringing value to our customers. This is in many ways disrupting the way retail has been done in the bicycle industry for the past several decades. But by now you know, we are far from the typical bike shop and love being different and being better.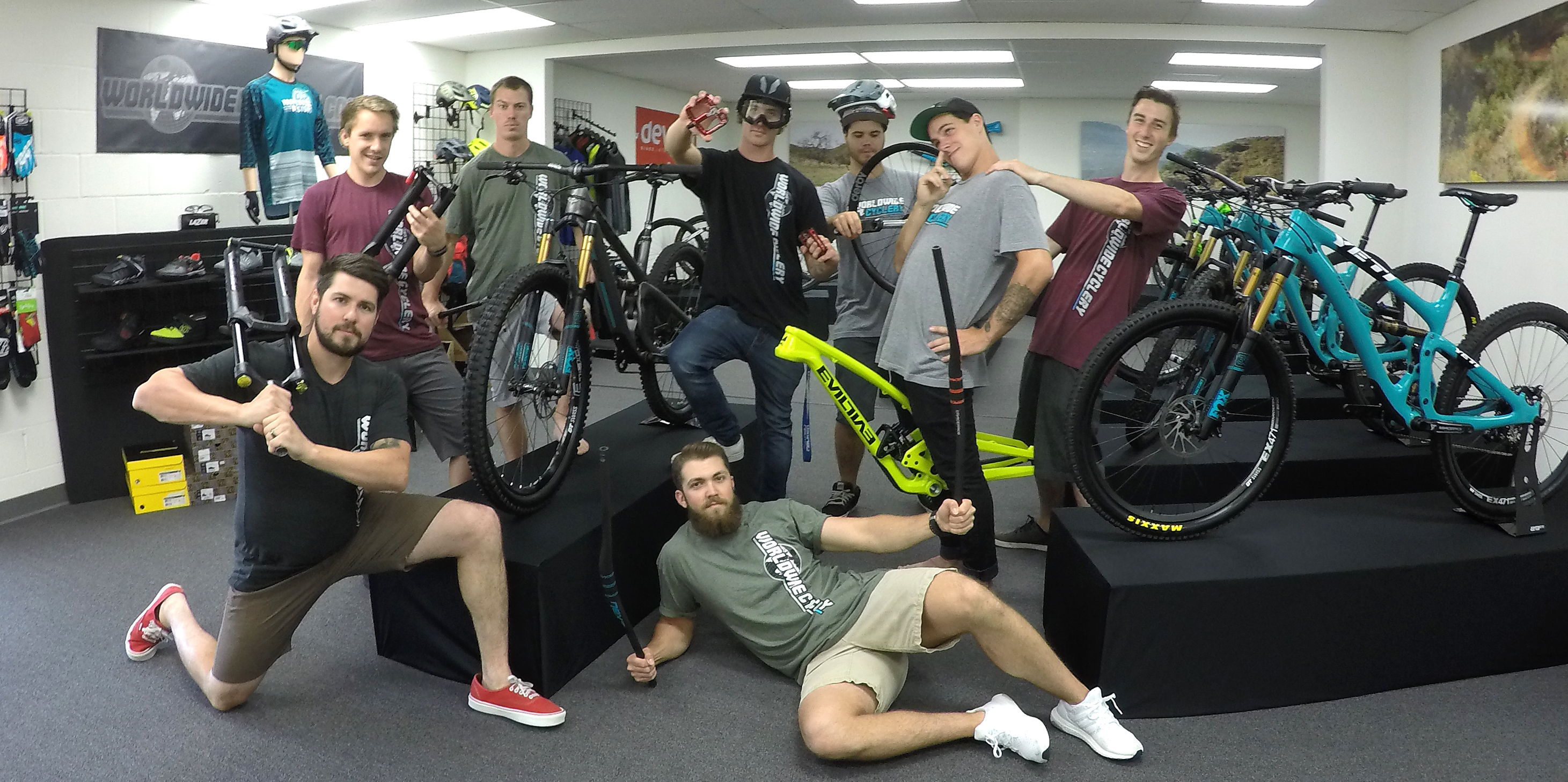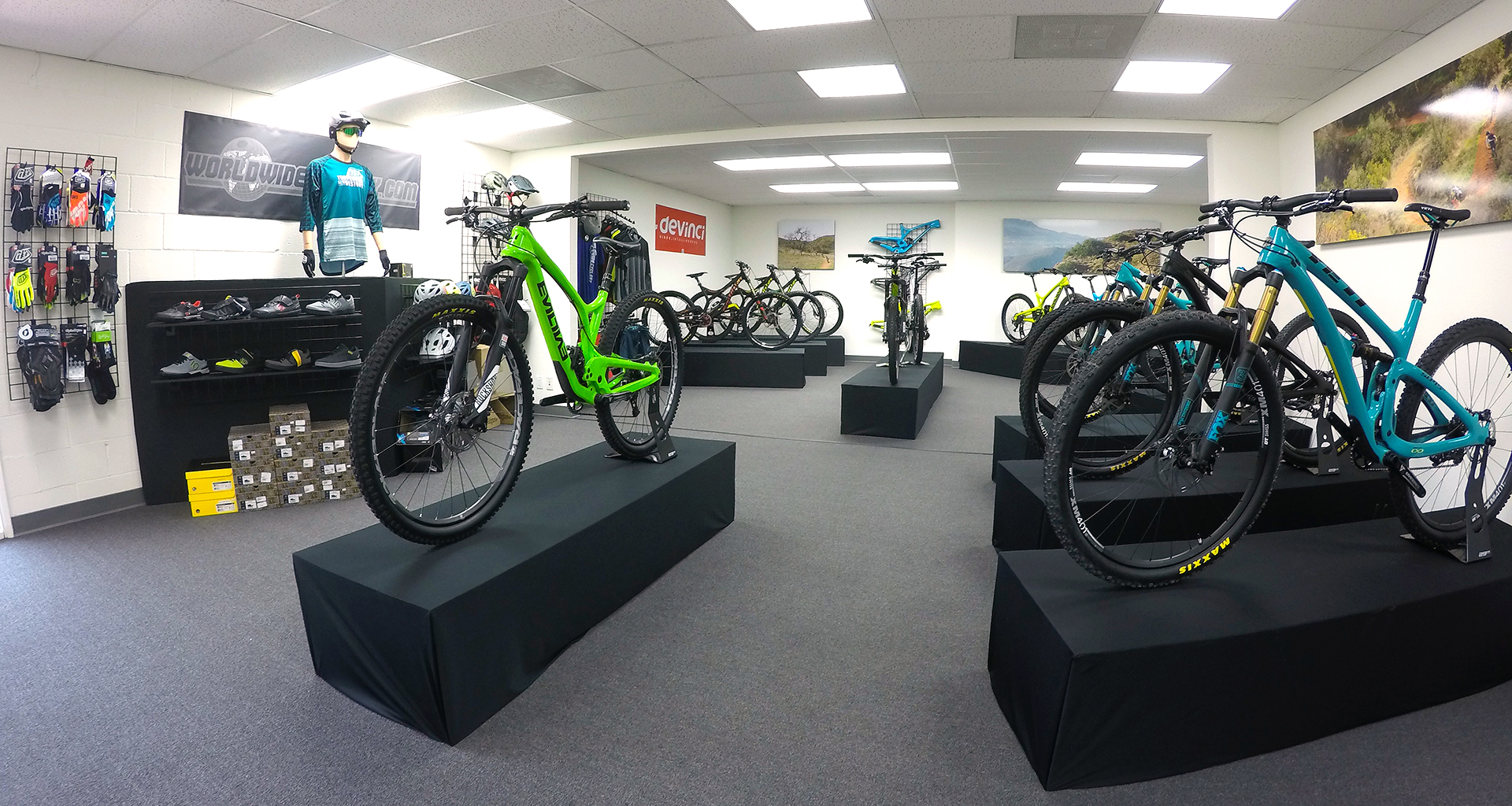 What's The Shop All About? 
Our deep knowledge and love is certainly embedded in the mountain bike scene. The best way to get to know us is through our Instagram. Custom builds, rare brands and top notch fancy stuff to make your bike better. Although we are rooted in the mountain bike world we didn't forget about the other five-thousand types of two-wheeled fun. We are here to provide a great experience for each and every customer whether you're doing a crazy expensive custom build with us or just buying some chain lube. We intend to be wherever you prefer to shop. Swing by our retail store, cruise the website, find us on eBay or even Amazon. We are as omni-channel as it gets.         
Who's The Nut-Job That Started The Place?
That would be me, Jeff. I believe in chasing your passions in life, having fun doing it and hopefully making some people happy along the way. I've ridden and raced bikes since I was a kid. I developed a burning passion for entrepreneurship, business and technology around the age of 19 and Worldwide Cyclery is the birth of those passions. The company may have started as a one man show back in January 2011 but it is well beyond me these days. Of all the cool stuff about Worldwide Cyclery I'm most proud of the amazing team we've assembled. We're running a pretty damn impressive operation and it keeps growing and growing. Our values are sound and our work ethic is strong. More importantly, every single person laughs multiple times a day at "work" :)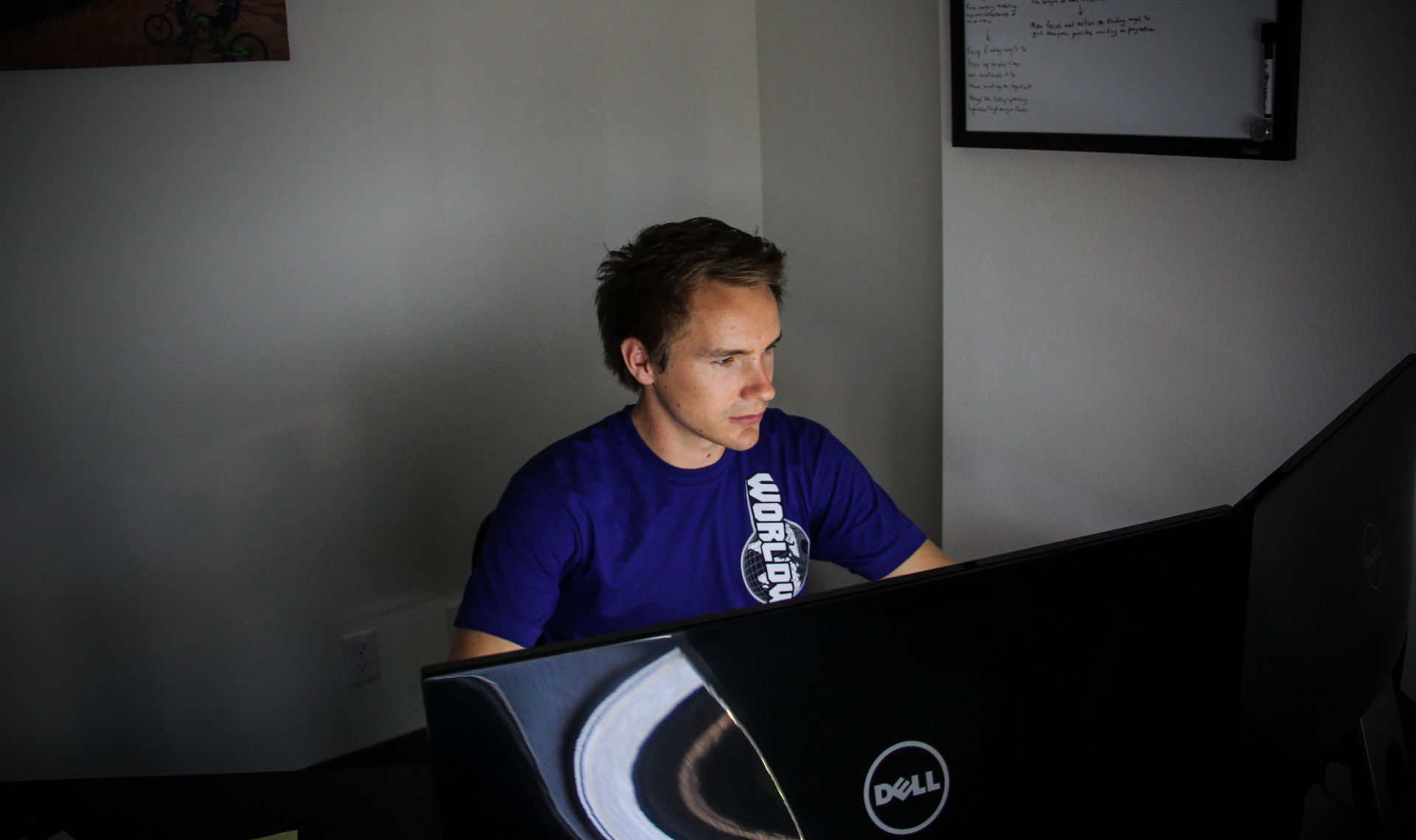 Who Is This Amazing Team?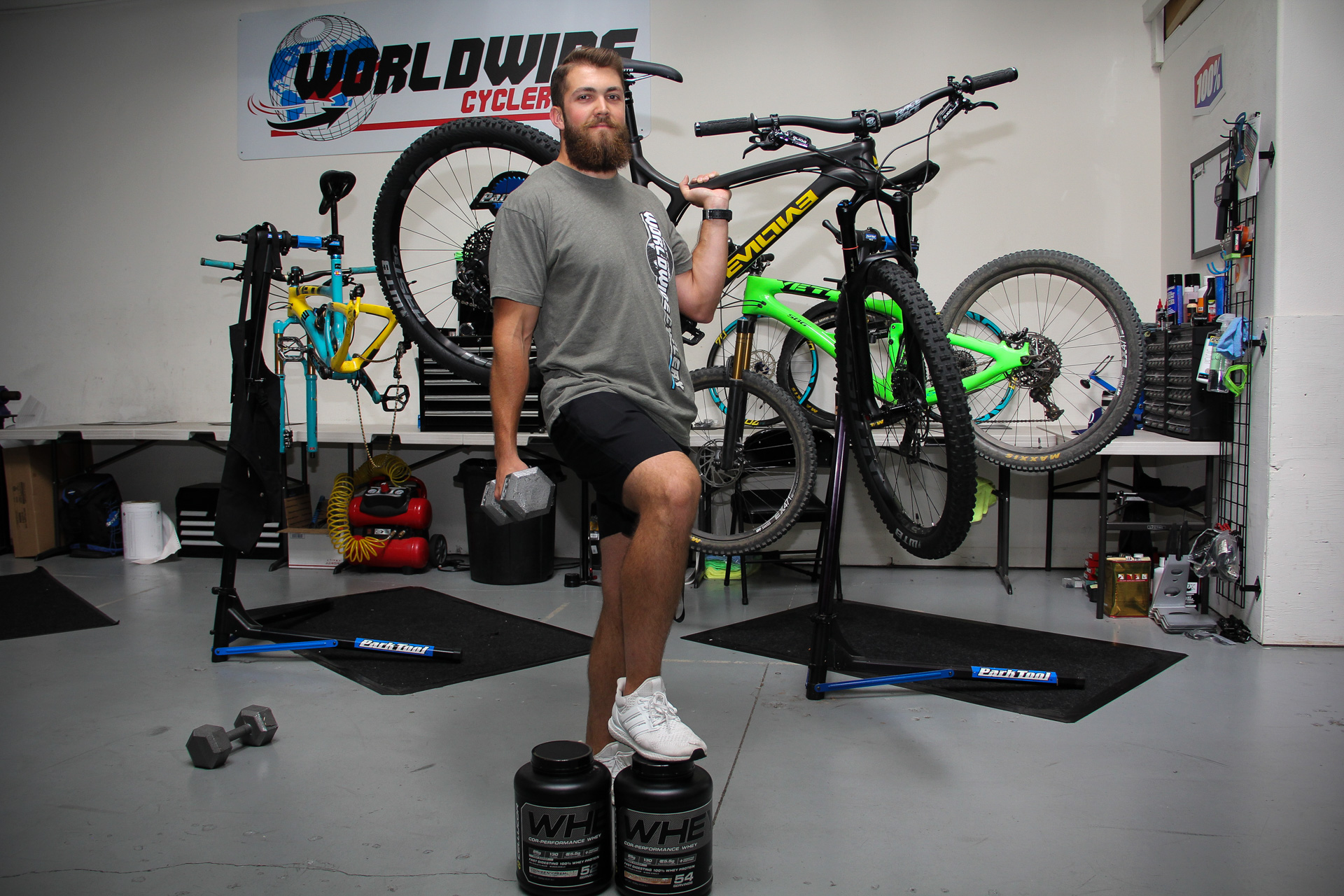 - Alex - 
Kicking soccer balls, lifting weights, riding bikes or taping up boxes. Alex is a true man of mystery that has no doubt made more smoothies in his life than there are hairs in his beard.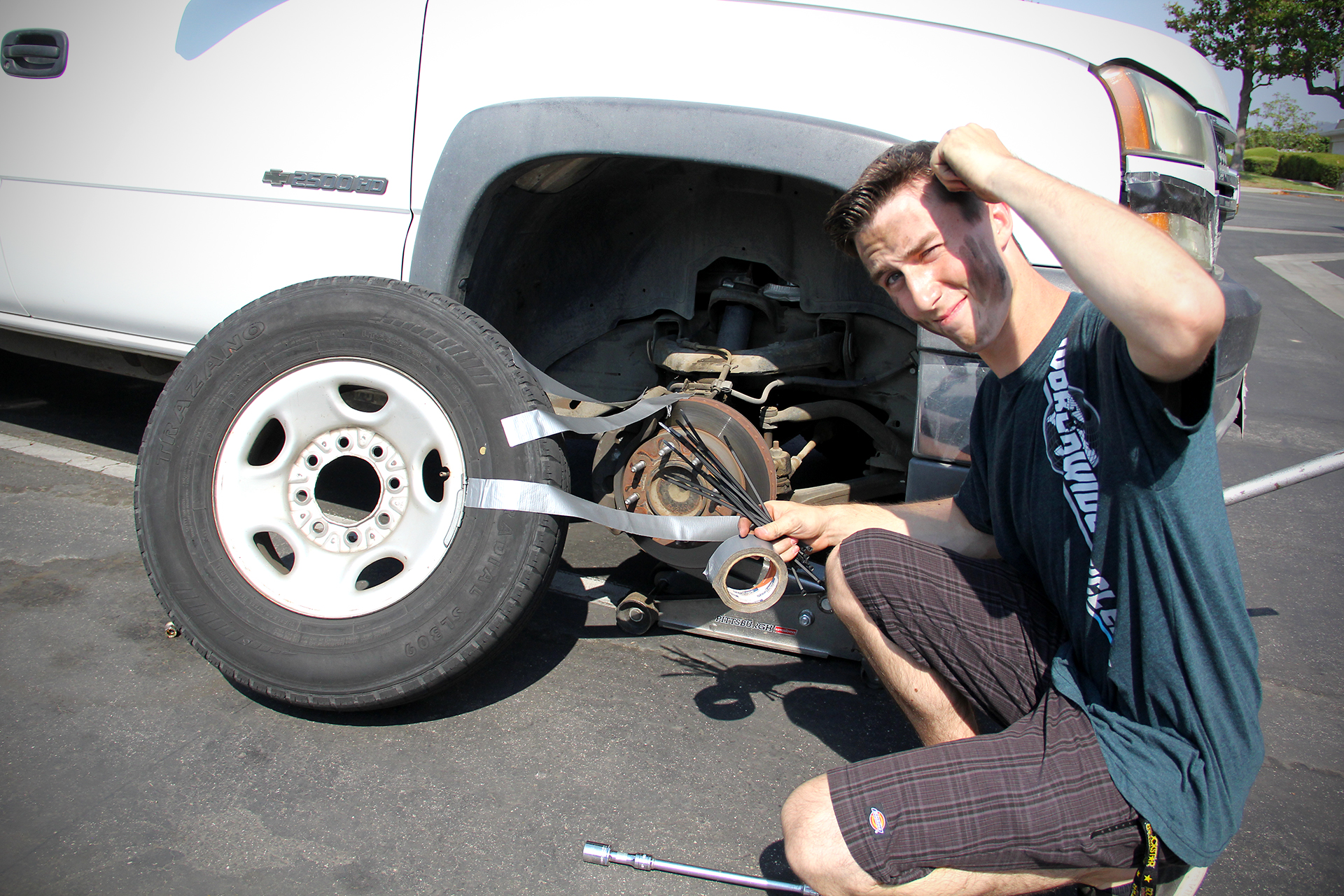 - Jourdan - 
Yes his name is actually spelled like that... so he says. Jourdan can be found being a nice guy opening doors for his girlfriend, forgetting to put his dropper post up while pedaling... need we say more?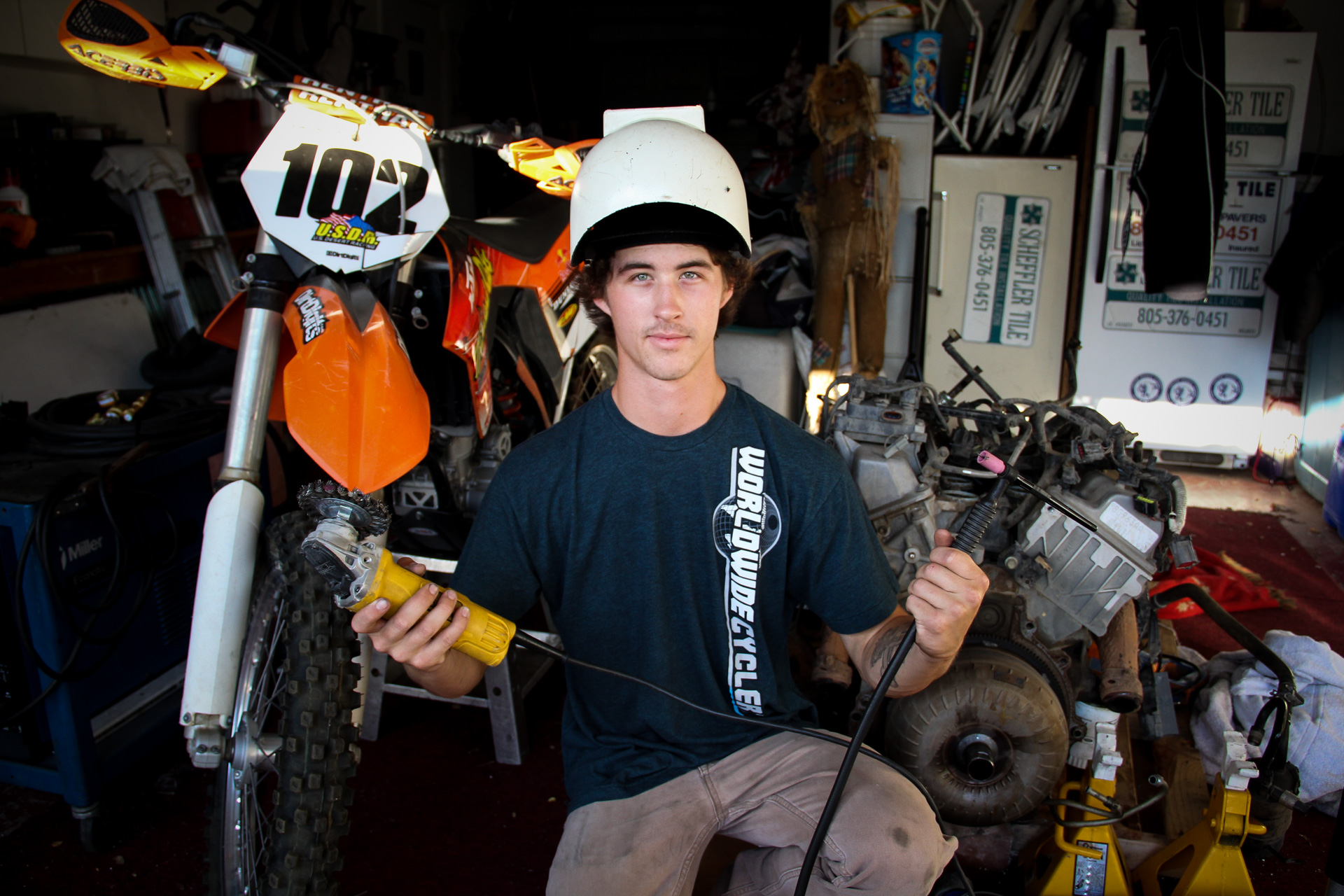 - Drew - 
Notorious for putting himself in stressful situations by absurdly modifying his daily driver, Drew ain't care. He's a pure tinkerer and an astonishingly talented bicycle rider and wrench.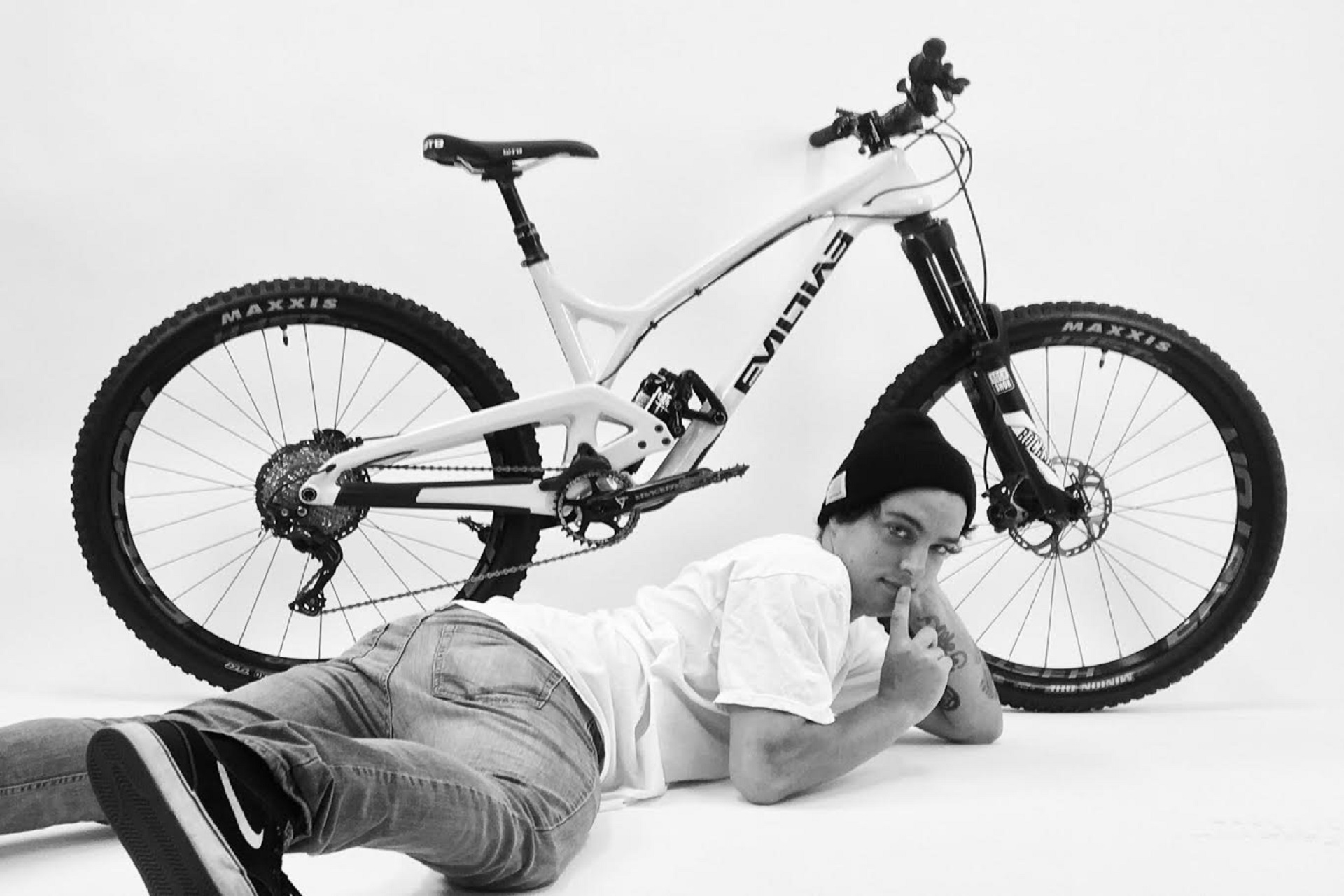 - Reamonn - 
Look at that photo, what more could you possibly need to know? Reamonn (Pronounced Ray-mon and certainly not Raymon"d") enjoys wrastling with his dog and coming to work covered in dog hair.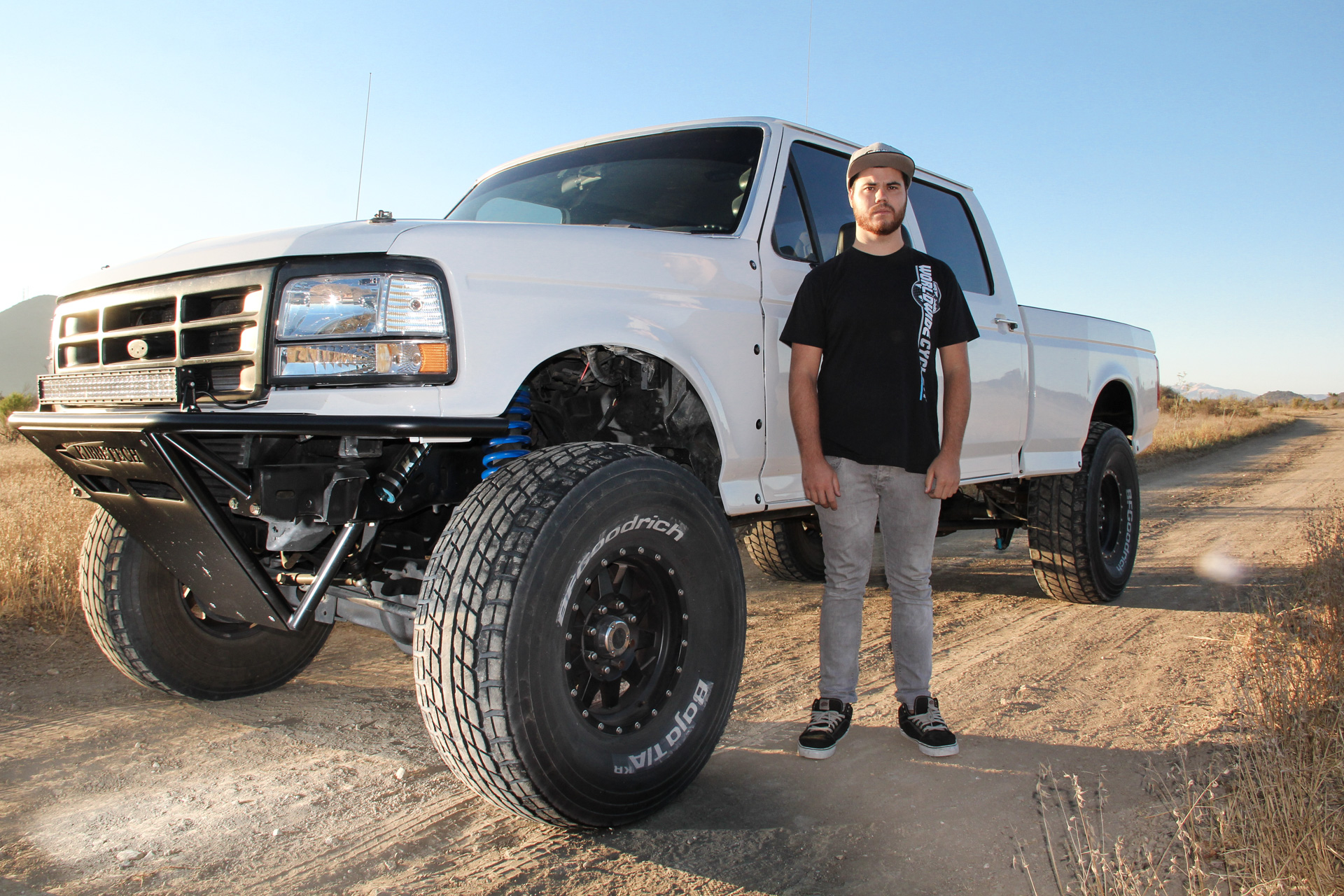 - Pat - 
Big trucks, guns, burnouts, fancy knives, taking pictures with no smile... Doubtful any other bike shop has a crew member that's famous at the shooting range for his lightning fast trigger finger.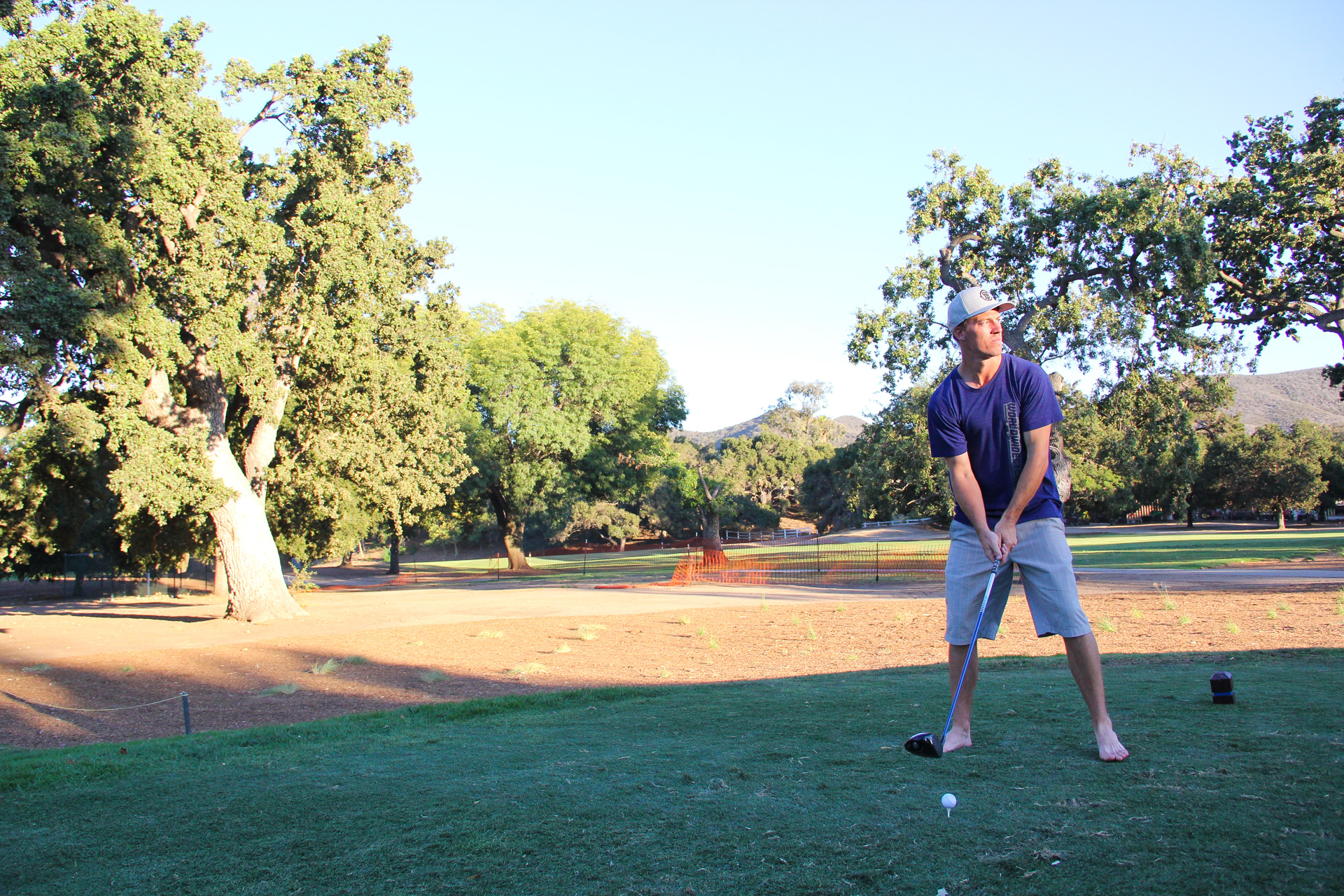 - Andy - 
The resident expert on woods and irons... or headsets and bottom brackets? You decide. Just hope you don't run into "Randie". That's what Andy likes to call himself after a few too many drinks.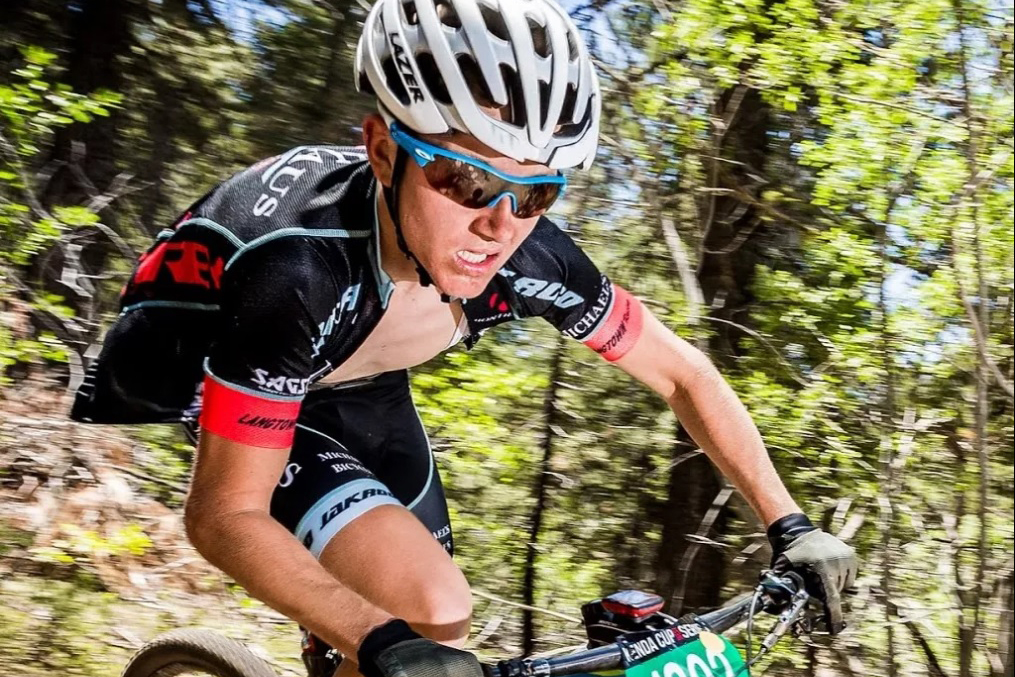 - Liam - 
Straight-outta-Compton, Liam occasionally wears spandex but his roots are in BMX. He can be found doing wheelies on a road bike or looking like a Ventura surfer kid that isn't one.   
- Michael - 
Aside from being a total pug-snuggler, Michael enjoys drinking quality beer, taking super legit photos, making candles and not caring what you think about pugs.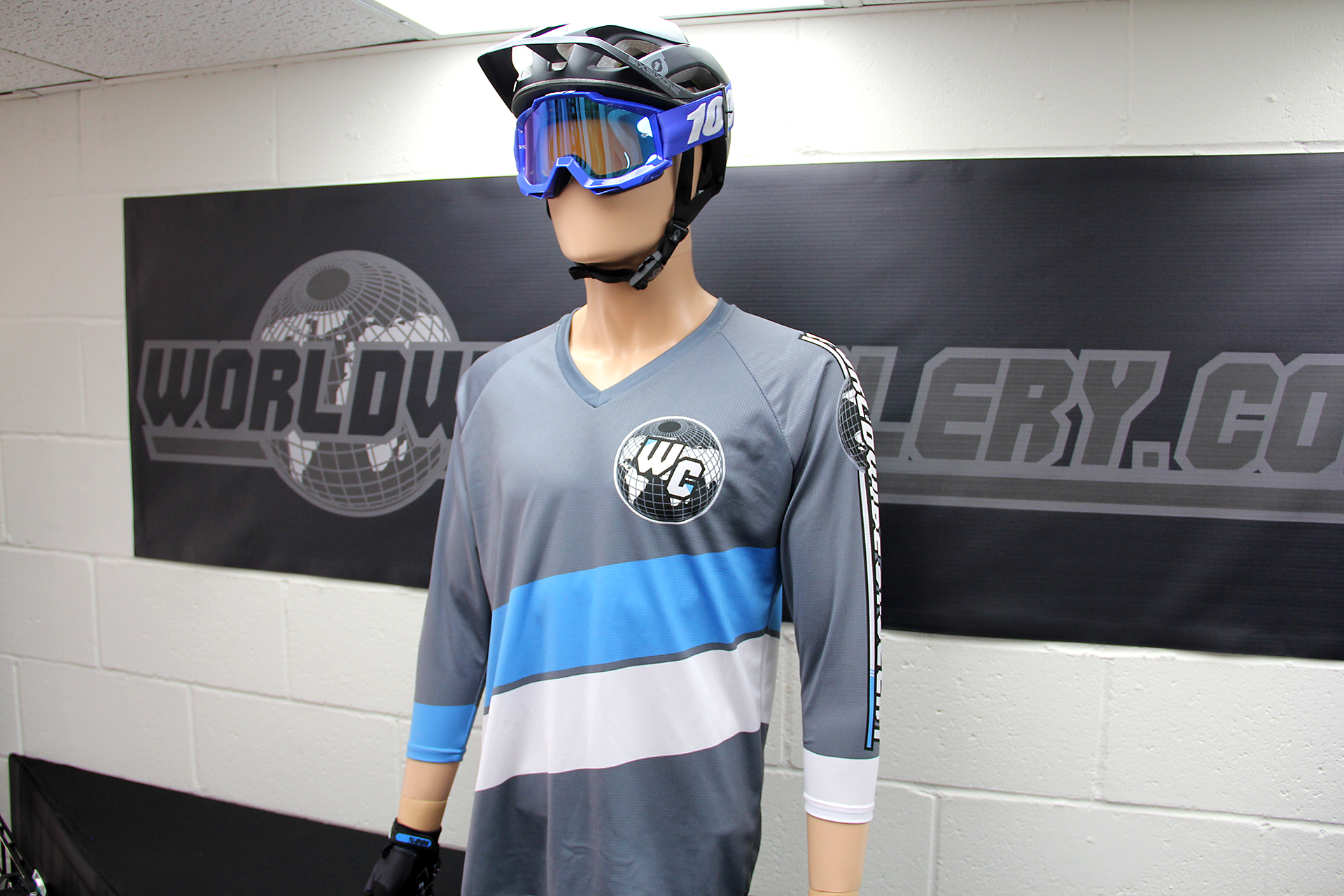 - Manny - 
Full of genuine personality, Manny prefers to spend his time relaxing. He can be found staring straight ahead most of the time. However, he does get a fresh jersey, helmet and gloves very often.